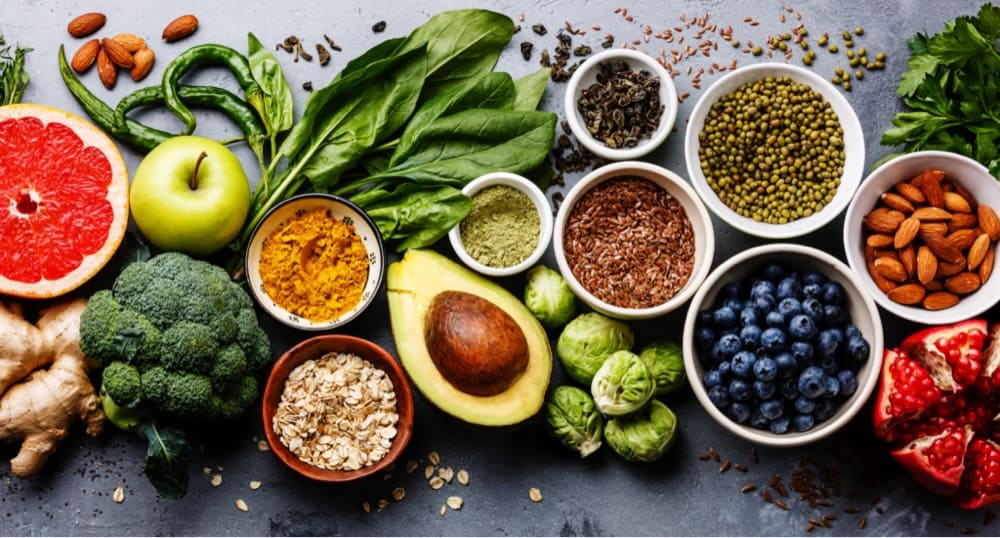 The right nutrition can improve your vision quality! Nutrition and general health go hand-in-hand. Many people forget that general health also encompasses eye health. It's important to be aware of how your nutrition affects you and your eyesight. There seems to be little awareness about nutrition for eye health.
Kugler Vision in Omaha would like to help change that by educating our patients and our community whenever we have the opportunity. Numerous studies over the past years have directly addressed the relationship between nutrition and eye health, many centered on the relationship between nutrition and macular degeneration (AMD).
One study in particular funded by the USDA (Department of Agriculture) and sponsored by the National Institutes of Health (NIH) has found an association between nutrition and macular degeneration (AMD), which is a common eye disease and the leading cause of vision loss among people 65 and older. This study found an increased risk of AMD development in people who consume
Red meat

Processed meat

High-fat dairy products

French fries

Refined grains

Refined sugars
It is important to try to avoid these foods and other foods with a high glycemic index because they are linked to diabetes and AMD. AMD, diabetic eye disease, and ocular surface disease all have a preventable component, proper nutrition. It is our responsibility to inform you about nutrition and lifestyle decisions that can help reduce the risk of eye disease.
Improve Your Eye Health by
Eating well

Being physically active

Protecting your eyes from harmful

UV radiation
Monitor Your Eye Health
Visiting an eye care provider should be part of your annual routine. An eye doctor is usually the only one who can identify a serious eye issue. Early detection is crucial to prevent vision loss and ensure your ocular health. Healthier eyes, means a healthier you! When your eyes are healthy they perform at their best, resulting in you performing at your best!
Get Started on Your VisionTrack™
At Kugler Vision, we take a proactive approach toward your vision. You can plan for a lifetime of vision benefits. Our holistic eye care approach applies to everyone at any age and stage of life. If you have any questions or would like to schedule an appointment, contact us today by calling our team at 402.558.2211. The sooner you start your VisionTrack™, the sooner you can achieve visual freedom.
Lance Kugler, MD, is a specialist in LASIK and vision correction surgery and CEO of Kugler Vision. A proud Omaha native, he is passionate about improving lives through clear vision. Dr. Kugler serves on several national boards, and his practice is recognized internationally as a center of excellence. Dr. Kugler is one of the original founders of the Refractive Surgery Alliance, an international organization comprised of over 350 of the world's leading vision correction surgeons; he also served as its first president. In 2019, Dr. Kugler was selected as a TEDx speaker, and delivered a talk in Omaha about the worldwide epidemic of nearsightedness and refractive solutions. Dr. Kugler is an Associate Professor of Refractive Surgery at the University of Nebraska Medical Center's Truhlsen Eye Institute, has been published in many medical journals, and participates in numerous clinical studies to advance the field of vision correction surgery. Dr. Kugler and his wife are proud parents to five active kids. When he has a spare moment, he enjoys skiing, tennis, travel, and fine coffee.