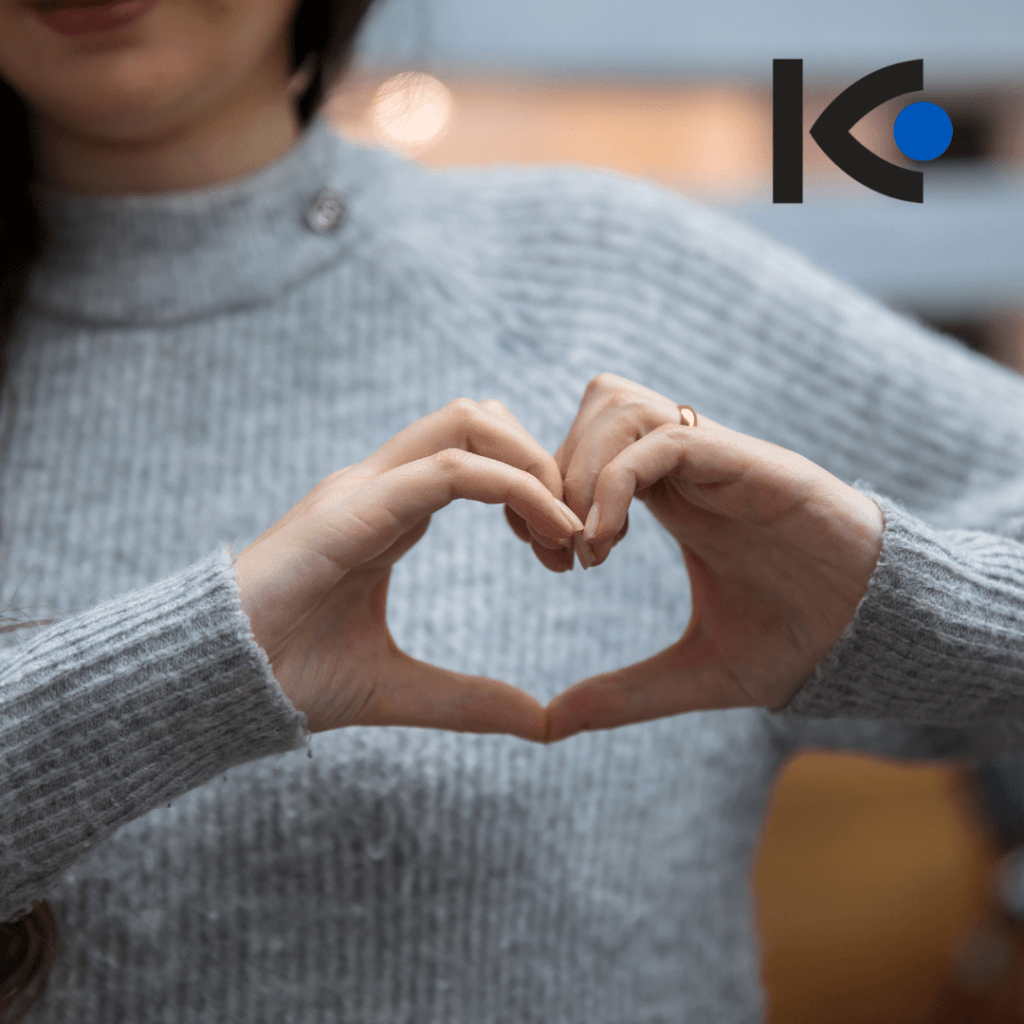 February is the month of LOVE, so we have a question for you (and be honest): Do you LOVE your vision?
If not, you've probably at least considered LASIK. And you're not alone! According to the American Refractive Surgery Council, more than 700,000 Americans had laser vision correction last year. But what makes this treatment so popular? Here are 3 reasons Kugler Vision patients love their LASIK.
Kugler Vision patients love their LASIK because it gives them freedom.
The Modern LASIK procedures at Kugler Vision have granted patients a newfound sense of freedom. No longer must they worry about carrying glasses with them all the time, sitting out from contact-heavy sports, or messing with irritating contact lenses in the middle of the day.
Fact is, when you have bad vision, your life somewhat revolves around prosthetic eyewear. But for our patients who rid themselves of glasses and contacts through Modern LASIK – they can do whatever they want, whenever they want! Kugler Vision patients love the freedom that comes along with crisp, clear vision – no wonder they have left more than 750 5-star reviews on Google.
Kugler Vision patients can enjoy their favorite activities without glasses or contacts getting in the way.
Being able to participate in all your favorite hobbies, sports and activities while wearing glasses or contacts can be a hassle – not to mention expensive for anyone replacing broken glasses or lost contacts. Kugler Vision patients tell us often how they love being able to truly enjoy their passions. Whether you're playing sports, swimming, or simply traveling with comfort and style, Kugler Vision can help you enjoy every moment – from your day-to-day activities to once-in-a-lifetime events.
Kugler Vision's world-class surgeons and staff make the whole experience enjoyable from start to finish.
At Kugler Vision, we know how important it is to feel comfortable and safe before, during, and after surgery. Many of our team members have had vision correction themselves, so we've been in your shoes!
That's why we go the extra mile to make your experience as smooth and pleasant as possible! Our highly experienced and knowledgeable team of doctors work in tandem with our caring staff to ensure you are well-informed and worry-free through your patient journey.
From the minute you walk through our doors to the moment you leave with your new vision, you can expect each interaction to be professional and friendly. We invite you to come by and see the office for yourself – enjoy a fresh-baked cookie, a beverage from our coffee bar, and meet the team.
At Kugler Vision, we love hearing stories about how much our patients love their LASIK.
And we want to help you too! If you're considering LASIK, it all starts with your personalized consultation with a Kugler Vision doctor. Call now, (402) 558-2211, or click here to book an appointment using our convenient online scheduler.
Lance Kugler, MD, is a specialist in LASIK and vision correction surgery and CEO of Kugler Vision. A proud Omaha native, he is passionate about improving lives through clear vision. Dr. Kugler serves on several national boards, and his practice is recognized internationally as a center of excellence. Dr. Kugler is one of the original founders of the Refractive Surgery Alliance, an international organization comprised of over 350 of the world's leading vision correction surgeons; he also served as its first president. In 2019, Dr. Kugler was selected as a TEDx speaker, and delivered a talk in Omaha about the worldwide epidemic of nearsightedness and refractive solutions. Dr. Kugler is an Associate Professor of Refractive Surgery at the University of Nebraska Medical Center's Truhlsen Eye Institute, has been published in many medical journals, and participates in numerous clinical studies to advance the field of vision correction surgery. Dr. Kugler and his wife are proud parents to five active kids. When he has a spare moment, he enjoys skiing, tennis, travel, and fine coffee.